webinar thinstuff training sysob how to use thinstuff
We would like to invite you to our webinar with Sysob:
Date and time: 24.10.2023, 10:00 CEST
Webinar language: German
Speaker: Mona Lippert-Winkel
The work from home concept is now established in most companies, virtual desktops the future of modern workplaces. XP/VS Server for Windows is ideal for users who want to access their workplace from anywhere with any device. They simply connect to XP/VS Server and run their apps remotely. You take care of your work, we take care of the technology.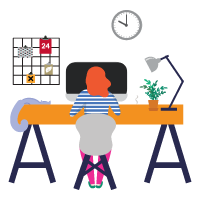 Agenda
About Thinstuff?
What is XPVS Server and how can it be used?
Which other products does Thinstuff offer?
How to install XPVS Server?
Configuration and administration
What is TSX Scan?
Securing remote connections through TSX Gateway
Questions? Then we'll provide the answers.
---
Recent news